At present, most of the metal 3D printing equipment can only print a finished product of mechanical properties. Simply speaking, it can only print products of the same hardness, the same strength and the same toughness. Once the finished product is required, products with different strength, different hardness and different toughness are required. There is nothing to do.
However, in practice, many components must have different hardness or different toughness in different parts. Metal equipment manufacturers often have "a single workpiece that can have hardness in the wear-resistant part and toughness in the vibration-running place." "The need."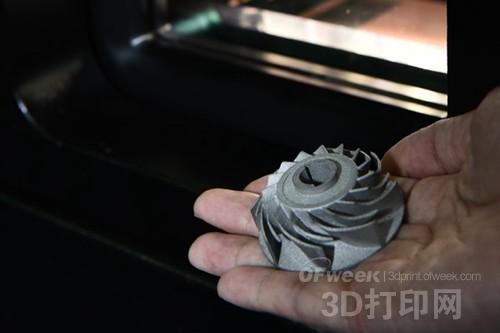 In order to solve these problems, the Taiwan Industrial Technology Research Institute (ICI) decided to start from the crystal growth characteristics of metal materials, using a specially designed laser optical engine to control the mechanism of different laser optics and materials in the manufacturing process with special laser optical path technology. , thereby changing the crystal structure of the metal material, thereby directly regulating the material properties, so that the hard place is hard, and the tough place is tough.
Compared with the traditional method, the " 3D printing material crystal-controlled light engine" developed by Taiwan Industrial Technology Research Institute is a great breakthrough. It can dynamically adjust the temperature change and crystallization characteristics of the material during solidification in real time, and can arbitrarily regulate the metal zero according to the product demand. Mechanical properties such as strength, hardness, and toughness required for the part.
Through the successful development of "3D printing material crystal-controlled light engine", metal 3D printing can be differentiated and high-valued design according to the special needs of the industry, benefiting a wide range of industries, including automotive, aerospace and biomedical equipment manufacturers. It is possible to complete 3D printing of various parts with different tough characteristics.
Focusing on the development, design, production and sales of modern simple style and compact design furniture for more than 30 years, Lihua is going to provide you a variety of Living Room Furniture, including TV Stand, Coffee Table, End Table, Wall Mounted Shelf, etc, with superior quality and durability.
"Serve With Love, Create Together" is our corporate philosophy, we will continue to use high-quality products and good service to achieve a better future with our partners together.
Tv Stand,Coffee Table,End Table,Wall Mounted Shelf
Jiangmen Lihua Import & Export Trading Co., Ltd. , https://www.jmlihua.com